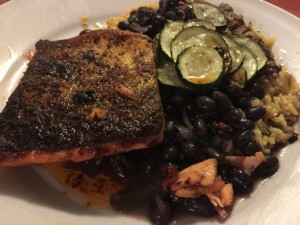 Sometimes, a diet plan that tells you exactly WHAT to eat, and exactly WHEN to eat it, is the missing piece of the puzzle when it comes to your success.
That's what you get with our custom meal planning program.
A lot of folks have been writing in this week, asking us about how the process works …
… so I wanted to break down how it might work if we were to work together on this, all the way from application process to actual meal plan creation to sample day and follow up questions etc:
1 – If you are interested in the program, fill out the application here:
http://bit.ly/kbbasicsdietplan2
2 – I will take a look at your goals, any special eating requirements you have, and get back to you.
Every single person who applies will not be accepted. Please take the time to fill out the interest form, I evaluate all of them personally.
3 – On signing up, you'll get an email from me asking you to answer a few simple questions, so that we can start putting together your nutrition plan.
Things like gender, age, weight, current activity level, current eating habits, #1 fitness goal, meal preferences and more all go into the creation of your plan.
4 – We go to work for you, and put together a custom meal plan based around the answers you give me, and deliver it within 72 hours.
It will be a 7 day rotation of different meals so that you can get a great variety of foods and never get bored.
#
Here is a sample meal plan, created for a moderately active, 37 year old woman who is about 29% bodyfat at a weight of 142, and wants to lose 10 pounds over the next month:
Breakfast
Bacon, low-sodium, cooked 2 slice cooked
Strawberries 1 Cup(s)
Okra, no salt, boiled 2 cup
Almond Beverage with calcium 1 1/2 Cup(s)
Egg Whites, cooked 4 large
Coconut Vegetable Oil 1/2 Tbsp
Snack
Broccoli flower clusters
2 cup Ground Turkey, cooked 1 oz
Cashews, no salt, dry-roasted 1/4 oz
Coconut water 1 Cup(s)
Lunch
Yams, no salt, boiled or baked
1 Cup(s) Cherry Tomatoes 10 tomatoes
Sliced Ham, extra lean, low-sodium 3 slices
Cauliflower, no salt, boiled 2 Cup(s)
Snack
Apples 1 small
Almonds 1/2 oz
Dinner
Beef 4 oz
Green Leaf Lettuce 2 cup shredded
Avocados 1/4 avocado
Onions 1/2 cup, sliced
Balsamic Vinegar 1 1/2 Tbsp
#
5 – Your meal plan will arrive via email, and you'll know exactly what and when to eat.
6 – You'll start your plan, and myself and the FVT Team will be here to support you every step of the way! We will answer unlimited questions (within reason) as you work through your custom meal plan, and get amazing results.
Well there you have it. Hope that gives you a great idea of our custom diet planning program, and how it works.
If you are interested, start by filling out the short interest form here:
http://bit.ly/kbbasicsdietplan2
We will review your application and get back to you asap.
Have a great day!
– Forest Vance
Cerified Fitness Nutrition Coach
Master of Science, Human Movement
ForestVance.com