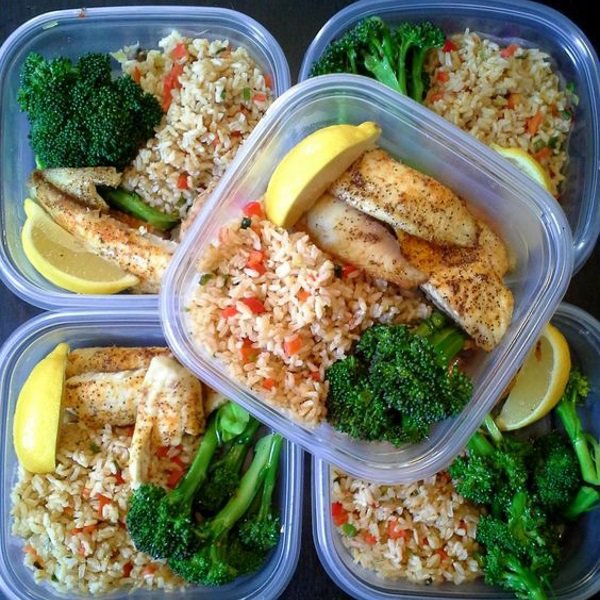 Well we had a great time at the annual FVT Holiday Party last night (will be posting pics soon to social media, stay tuned!) …
… and now there are just a couple of weeks until Christmas.
Things are VERY busy for me this time of year, as I'm sure they are for you.
BUT I still don't let it stop me from staying consistent with my training, and doing my very best with my diet.
Today (it is Sunday afternoon as I write this message) is YOUR DAY, to get ready for the week.
Here's your checklist to make sure you set yourself up for success:
1) Plan – know what your diet is going to look like this week! Have us create you a custom diet plan (details HERE), or use your own. You need to know how many calories you should be eating per day, your ideal macro breakdown, and then using that data, you can figure out what foods you should be eating and at what times etc.
This ALSO includes planning, if you have things like Holiday parties, office parties, etc. This stuff is everywhere this time of year, so be prepared and follow your plan as much as you can and have those "off" meals / days PLANNED – so that you can enjoy yourself, guilt-free!
2) Shop – once you know what you need to do, hit the farmer's market / grocery store and get the foods you need! This is simple and seems like a given, but truly is another one of the biggest stumbling blocks for people. They don't have the food they need to eat healthy, so grab fast stuff or whatever instead and then overeat and as a result, stay stuck instead of hitting their goals.
3) Prepare – now it's time to get everything ready to go. For example, if you know that your breakfast is oatmeal and an egg every morning, hard boil some eggs so that you have them ready when it's early and you're in a rush. If you are having a lean meat and veggies and rice for dinners, fire up the grill and make some chicken breasts so that you have them for tonight, and the next two or three too.
That's a simple plan of attack, but it's HIGHLY effective if you just DO IT!
Get it done. You can do this.
Let us know if you have questions, we are here to help.
And, if you're looking for the PLAN part of the equation above – if you want us to tell you exactly what you need to do and what foods to eat and when to eat them for success – check out our Custom Diet Plans program.
Have a great night, talk soon –
– Forest Vance
Certified Fitness Nutrition Coach
Master of Science, Human Movement
ForestVance.com
.
.
++FVT Custom Meal Planning++
Want to get a jump start on your fitness goals for the New Year?
Are you training hard, but not getting the results?
9 times out of 10, your diet is the missing piece of the puzzle.
But here is the good news – we have the solution:
This is our new, 100% custom diet planning program. We have partnered with a team of registered dietitians build a diet for you and your specific needs and goals, and that tells you exactly what to eat and when to eat it! – so that you can finally get the results you work so hard for.
Here's how it works:
1 – Fill out the short questionnaire below.
2 – If it looks like it's a great fit, I'll send you a link to sign up.
3 – On signing up, you'll get an email from me asking you to answer a few simple questions, so that we can start putting together your nutrition plan.
4 – We go to work for you, and put together a custom meal plan based around the answers you give me, and deliver it within 72 hours. It will be a 7 day rotation of different meals so that you can get a great variety of foods and never get bored.
5 – Your meal plan will arrive via email, and you'll know exactly what and when to eat for maximum results
6 – You'll start your plan, and myself and the FVT Team will be here to support you every step of the way! We will answer unlimited questions (within reason) as you work through your custom meal plan, and get amazing results.
Start by filling out the short questionnaire linked below – we look forward to hearing from you!
http://bit.ly/kbbasicsdietplan2
– The FVT Team