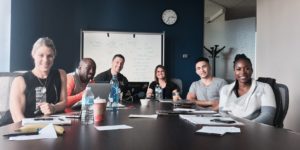 Are you ready for MASSIVE success?
Are you 100% ready to take it to the next level?
Do you want and need more accountability to get faster and better results?
For a limited time, I'm taking a small handful of fit pros (9, to be exact) into my high-level "Unchained" Mastermind Group.
If you are interested in one of these spots, fill out the application below:
I'll review it, and get back to you within 24 hours.
If all sounds like a preliminary good fit, we will hop on the phone, and see if working together makes sense.
I can only work with 9 people in this group TOTAL, so please fill out the form ASAP if you're interested.
Look forward to hearing from you!
– Forest Vance
ForestVance.com
FVTBiz.com