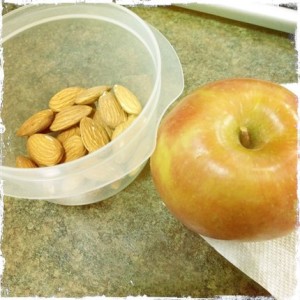 Today, as promised, I'm bringing you the Simple Nutrition "7 Step Detox Nutrition Plan".
Now before we get into this, here's the truth that most experts are not brave enough to say …
These popular "detox" trends you always hear about are NOT the ideal way of eliminating pollutant build-up in your body.
In the words of Craig Ballantyne, author of Simple Nutrition:
"It is simply NOT possible to EVER completely detox your body.
What does "detox" even mean?
What do you even define as toxins?
And when do you officially become "detoxed"?
The answer is, "You don't." It's impossible.
After all, every single second of every day your body produces carbon dioxide, which is a toxin.
And if you have deep belly fat, research shows that this "visceral fat" is constantly releasing inflammatory toxins into your blood. Every second. And the more fat you have, the more toxic you are.
Plus, every breath you take includes pollutants.
And even the water that you drink may contain "toxins".
While every "expert" is out there arguing about tiny little details and "gurus" are trying to sell you on detoxing so they can sell supplements, the TRUTH is that you really just need to know a few steps to avoid getting toxic in the first place.
In my opinion, the #1 factor in living a "low toxin life" is simply to keep as much garbage out of your body in the first place, rather than depending on a 3-day, 7-day or even 16-day detox to be healthy."
Word!
Without further ado, let's launch right into Craig's 7 Step Detox Plan:
1) Start each day with a blender drink of berries, spinach or other greens, raw nuts (such as walnuts – rich in healthy fats), and other ingredients packed with antioxidants and healthy fats.
*Stay tuned for a sample blender drink as part 3 of our "nutrition basics mini series".
*Click here to get 31 blender drink recipes
2) Eat an organic apple a day. Certain fruits (i.e. apples, peaches, cherries, and strawberries) and vegetables have a higher exposure to pesticides, and you should choose organic when possible.
3) Eat RAW snacks only – of fruits, vegetables, and nuts. Try using this one simple rule and limit all of your between meal snacks to raw fruit, raw vegetables, and/or raw nuts and I promise you'll drop the pounds because you'll be full on a smaller number of calories.
4) For lunch, have a large green salad with eggs, beans or quality meat for protein, and spinach, broccoli, peppers, avocado, onions, etc. for filling fibert and nutrients.
5) Drink Green Tea (2-3 cups) and filtered water (3 liters) instead of beverages that contain calories or chemicals.
6) Limit animal protein intake to 4 servings per day. On most days, I'll one of the following: an "after workout" chocolate milk or whey protein, organic eggs at lunch, and high quality meat at
In addition, stick to the "quality meat only" rule, because research has shown both fried meat and red meat to be associated with colon cancer. And even though you will be eating a lot of cancer fighting nutrients on the Simple Nutrition program, it's still not worth the risk to eat too much meat.
7) Minimize or completely eliminate alcohol intake. While research does show that up to 2 drinks per day (men) may help cardiovascular health (and for women, up to one
drink per day), I'm not about to recommend you start drinking.
#
There you have the Craig Ballentyne 7 Step Detox Plan, to help you avoid toxin build up in the first place.
And don't forget – if you'd like to get:
– 15 simple nutrition rules everyone must follow for a lean body
– grocery list
– done-for-you simple nutrition plan / menu
– 31 blender drink recipes
Check out Craig's Simple Nutrition System at the link below:
http://bit.ly/forestsimplenutrition2
Train hard, talk soon –
– Forest Vance
Master of Science, Human Movement
Certified Fitness Nutrition Coach
ForestVance.com
PS – You are going to LOVE the Simple Nutrition System: