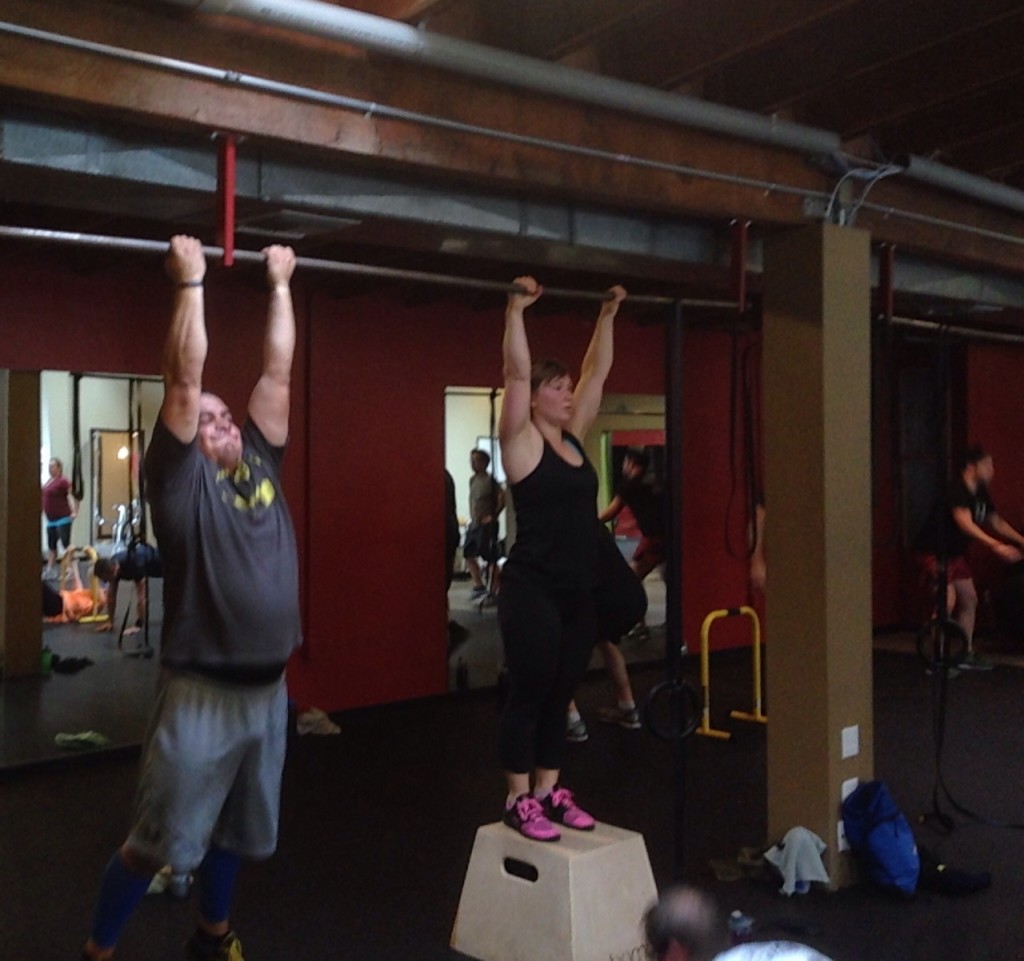 Just finished up our monthly Challenge workout at FVT.
These workouts give our clients a way to measure fitness improvements over time.
We circle back around and repeat the same workout every three months – so that folks can try to beat their time each time they do the workout.
It's also something to look forward to and train for, in addition to the number on the scale, or the latest body comp measurement.
And finally, even though the majority of our clients are working towards fat loss as their primary fitness goal, we find that if we incorporate workouts like the one I'm sharing with you today, it makes the process go much faster … and it makes it a lot more fun!
Here is what the workout looked like, if you want to give it a go:
#
May 2016 FVT Challenge Workout
– 12 push ups (toes for men / knees for women)
– 3 one arm KB squat to press per side (16k for men / 8k for women)
– 5 burpees
– 10 hanging leg raises
– 7 one arm KB swings per side (24k for men / 16k for women)
– 5 burpees
– 12 inverted rows
Do 5 rounds of the sequence above as fast as possible.
#
You got a 25 time limit to finish.
Finishing under 20 mins is great.
Finishing under 15 mins is SMOKING.
If you do try this one, let me know how it goes.
Have an awesome day –
– Forest
PS – Speaking of Challenges … we have a "Last Chance Summer Shape Up" VIRTUAL Kettlebells for Fat Loss Transformation Challenge opening for registration within the next couple of days … so if you're interested, keep a close eye out … spots will be limited, and the program will be filled on a first-come, first-serve basis.
PPS – Did you see the link I shared to check out my friend Todd's new RallyAll platform yesterday?
With it, you can sign up for REAL TIME video workouts with a trainer … and you can submit questions in real time, just like a webinar.
Todd is personally leading workouts on the platform currently (as well as dozens of other trainers) … and for now, it's FREE –
=> Click here to sign up to join Todd at his next 20 minute bodyweight workout on RallyAll