I am here on my last day in Orlando, meeting with a small group of about a dozen other highly successful entrepreneurs.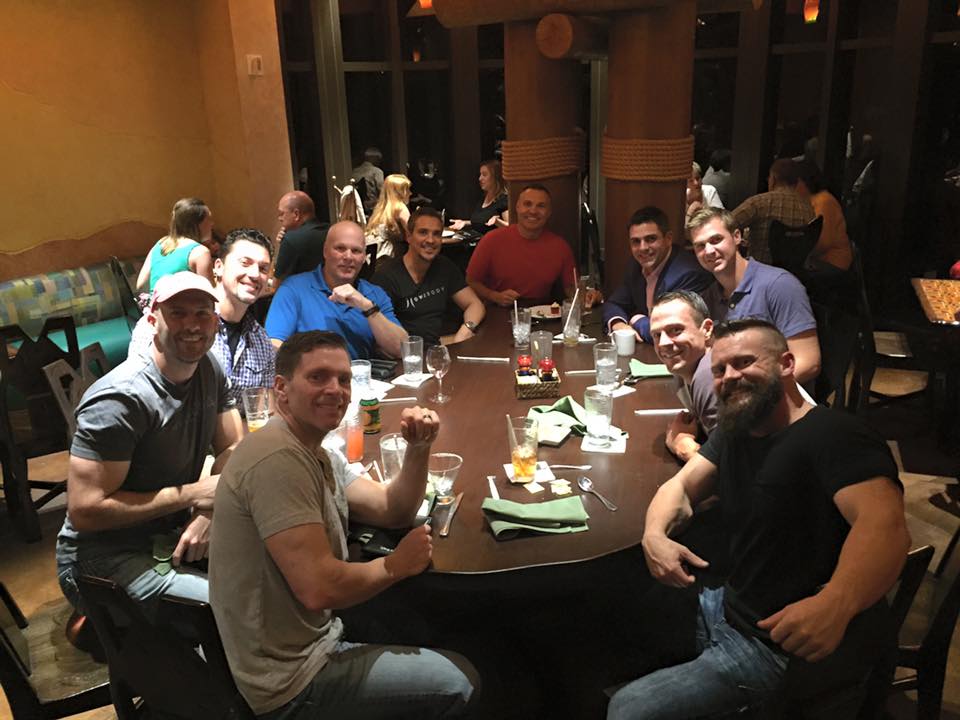 We've spent two days as a group talking about what's working in our businesses, and setting goals for 2016.
It has been awesome! … and it's also got me thinking a lot about the concept that, the people around you are one of the biggest determiners your personal success – in ALL aspects of your life.
Entrepreneur, author and motivational speaker Jim Rohn said – you're the average of the five people you spend the most time with.
And this is so, so true!
I flew across the country, spent the money and time to get here … because it's SO highly valuable and critical to my business success, to surround myself with people that have the same goals and aspirations and drive that I do.
There are a variety of different folks here at the meeting I am at, and they are all excelling in different areas of business – from owning multiple gym locations, to those being active in mainstream media like magazines, books, and television, to folks who help thousands of people around the world with their digital products / online coaching / etc …
Now if YOU you want to have success with your fitness or weight-loss program … in the same way, it is KEY to surround yourself with people that are supportive, have similar goals and aspirations, etc.
This is why doing something like a fitness boot camp – where you're working out with and spending time with like-minded and goal oriented people – gives you SUCH higher odds of success.
If spend time with people regularly who don't care about eating healthy, or making the time to work out … it's going to be tough!
And if I just stayed home and didn't spend time with successful, like-minded people, my business wouldn't be near where it is.
So I'm off to my last day of meetings now, but wanted to share this idea with you. Think about your goals, and aspirations, and dreams … and make sure you're surrounding yourself with people who are trying to do the same!
Rock on, and talk soon –
– Forest Vance
Owner, FVT Boot Camp and Personal Training
Master of Science, Human Movement
Certified Personal Trainer
ForestVanceTraining.com
ForestVance.com