In the off-season program of one of the pro football teams I played for, we had a karate instructor – everyone called him "Karate Bob" – come in one day per week to take us through a full-body workout.
I'll tell 'ya … those workouts were TOUGH full – body conditioning sessions … they contributed BIG time to our overall conditiong and all-around fitness level, as you might expect …
But one of the things I was actually the MOST surprised by was how sore my ABS always were after these training sessions.
It was a GREAT way to work the midsection, and get a strong, functional core.
That's why when my buddy Andrew Raposo reached out to me and wanted to do a guest article / video for FVT readers with an ab workout in the style of what we used to do back in KC, I was SUPER pumped!
Try this workout today, and let me know how it goes!
– Forest
###
Body Weight Ab Workout for Fighters
by Andrew Raposo, author, Fighter Abs 2.0
I don't know about you but when I think of examples of people with a strong core, I think of fighters. The amount of core strength they need for their sport is ridiculous. They need to generate power from their core to transfer over to their punches and kicks. On top of that, fighters need to withstand blows to the body. They essentially need a rock hard suit of armor like core. A belly isn't going to do much for that.
With all that core strength, they also got a nice set of ripped abs as well. Which has plenty of benefits that I'm sure you can think of for yourself.
So what do they do to get this strong core and nice abs?
Today I am going to show you body weight exercises that will bring your core strength to a whole other level. At the same time, it will work your abs better than any type of sit up or ab crunch exercises that you have performed in the past. These exercises will even help with your one arm push up training as well as your handstand push-ups. With that said, let's get right into it.
Here is the workout:
– Long Plank Walkouts – 10 Reps
– Long Plank Armpit Touches – 10 Reps Each Side
– Single Leg Saw Plank – 10 Reps Each Side
– Hardstyle Plank – 10 Sec x3
Rest 30 Sec – 1 Min
Repeat for a total of 3 rounds.
See the video on how to do the workout here:
Perform this circuit at the end of a strength training session or on a separate core-training day. You don't want to be too fatigued when performing these exercises.
Enjoy this circuit. Your core strength is going to be through the roof.
– Andrew Raposo
Author, Fighter Abs
PS – You can check out Andrew's full "Fighter Abs" program here:
About Andrew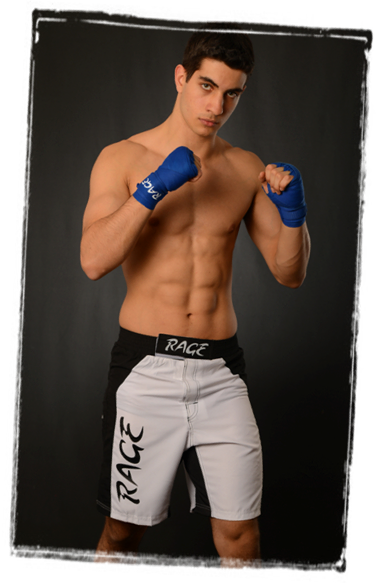 Andrew is a North American Super Middle Weight Muay Thai Champion and a Two Time Provincial Gold Medalist in Boxing. He has been competing in Muay Thai and Boxing for the past 7 years. Andrew is a passionate Fitness & Strength Coach and runs a private practice out of Toronto, Canada. Where he trains high-level fighters for competition as well as transform average bodies into extraordinary results with his unique approach to training.