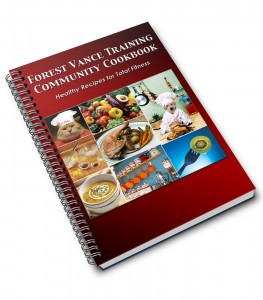 When you are working out HARD first thing in the morning, doing so on an empty stomach can be a recipe for feeling sick.  A high intensity workout with no fuel in the tank is a bad idea.
A lot of folks are at a loss though as to what to eat before an AM workout – or what to eat for breakfast in general for that matter.
SO – here are 10 Quick, Easy and Healthy Breakfast Ideas (excerpted from our 5 Minute Fat Loss meal planning guide – you'll get dozens more of these in the full program):
###
1-
Egg
Apple
Peanut Butter
This might seem like a strange combination but a hard boiled egg and a sliced apple with peanut butter make a well rounded and nutritious meal.
2-
Cottage Cheese
Blueberries
Almonds
Mix the blueberries and almonds in with the cottage cheese for an easy breakfast. The sliced almonds add a great crunch.
3-
Plain Yogurt
Strawberries
Macadamia Nuts
Natural sweetness from the strawberries adds lots of flavor to plain yogurt.
4-
Protein Bar
Orange
Macadamia Nuts
Try this for a well-balanced, grab & go breakfast.
5-
Plain Yogurt
Banana
Almonds
Eat these together or separate, either way you get all of the components necessary for a nutritious breakfast.
6-
Egg
Tomato
Avocado
Looking for healthy brunch fare? A scrambled egg with sliced tomato and avocado is just that!
7-
Ham
Spinach
Avocado
Spice up your morning with a satisfying, scrumptious breakfast saute.
8-
Protein Bar
Whole Grain Bread
Peanut Butter
No cooking necessary for this healthy, hand held meal.
9-
Egg
Whole Grain Bread
Avocado
A healthy take on the breakfast sandwich. Remember not to fry your egg in butter.
10-
Cottage Cheese
Apple
Peanut Butter
Cottage cheese is a healthy, low-fat protein. Keep a container in the fridge.
###
I hope those 10 quick, easy and healthy breakfast ideas are helpful for you.
If you'd like dozens more meal ideas like these plus a TON more, check out the special offer we have going this week on the official FVT Meal Planning guide, 5 Minute Fat Loss:
=> 5 Minute Fat Loss special offer
(NOTE – if you have signed up for our November 21st nutrition workshop, DO NOT purchase this program – as you get it as a completely free bonus for signing up!  Just FYI.)
Thanks, train hard, and have a great day –
Forest